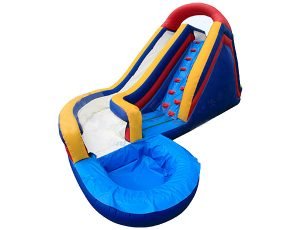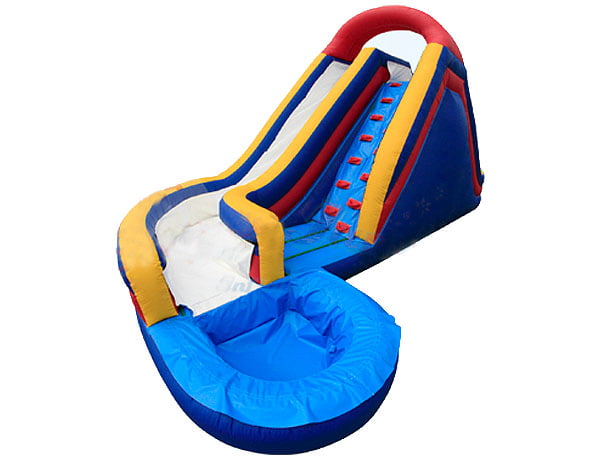 Try to remember where you start!  AND don't get dizzy! Once you get to the bottom, its straight back up, and down the other side!
Large crowds are entertained endlessly, for up to 400 rides per hour!
The Infinity Giant Inflatable Waterslide curves ever to the left into a splash pool where riders either exit, or climb right back up to repeat the ride in an INFINITE circle of inflatable waterslide fun.
For large outdoor events, no other slide provides more fun, more thrills, or more spills than the Infinity Giant Inflatable Waterslide.
Ideal for Church Events, Kids Summer Camp Activities, Pool Party Ideas, School Festivals, Town Events, and birthday party activities.
Dimensions: 37'x22'x18′ – $714
Giant waterslide delivery available to Wilmington, Raleigh, Chapel Hill, Burlington, Greensboro, Asheboro, Elon, Mebane, and all of NC, including the Carolina Coast!